We Strive for Quality and Excellence in Healthcare
Palmieri Pharmacy is a full service, family owned Pharmacy that has been serving the needs of the local community since 1976. We are known for "Quality & Excellence" for over 40 years, providing quality medications and Pharmaceutical Health Care to our valued customers. We have state-of-the-art compounding lab for non-sterile compounding formulations to meet individualized medication needs.
Compounding—Medical Supplies—Delivery Service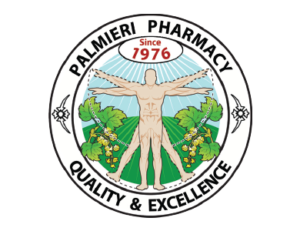 Compounded and Retail Medications
Customized medications to meet specific needs, as well as traditional prescriptions and OTC medications.
Delivery Services
Delivery available locally to our senior citizens.
Wide Selection of Medical Supplies for Rent or Purchase
Walkers, wheelchairs, canes, crutches, orthopedic supplies, bath safety products
Competitive Cash Prices & Insurance Coverage
We accept most commercial and private insurances.